How do I Restore the Default Toolbar Layout Without Restoring the Default Settings?
The default toolbar layout can be restored by downloading the following AS FAB 2018 Reset file. This file will only restore your toolbar layout to the default and will not reset any of your program settings.
Double-click the AS FAB 2018.zip image below to download the file.

Right-click the file in the folder where it was stored once it has downloaded.
Click Extract All… in the contextual menu.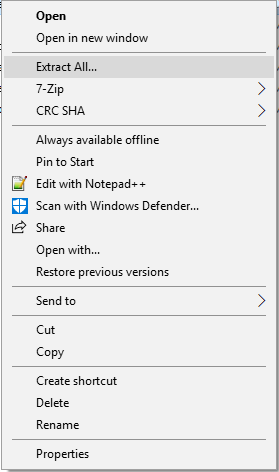 Double-click the AS FAB 2018 Reset.reg file within the AS FAB 2018 Reset folder.