Copy Hydralist Pipes to an Excel File
This guide provides steps to accurately and efficiently map pipe types.
Click the General Data button.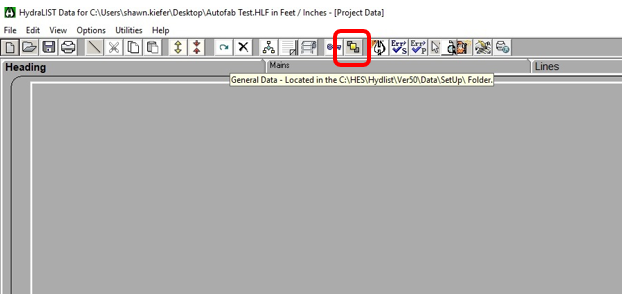 Click on the Pipe Type Tables tab.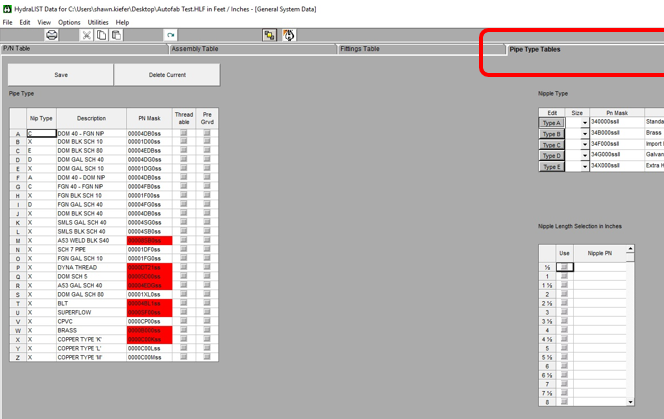 Click the Print Screen button.
Paste the image into a Word document.
Crop the image and stretch to size.
Print off a copy for reference.

The pipe types in red are not used.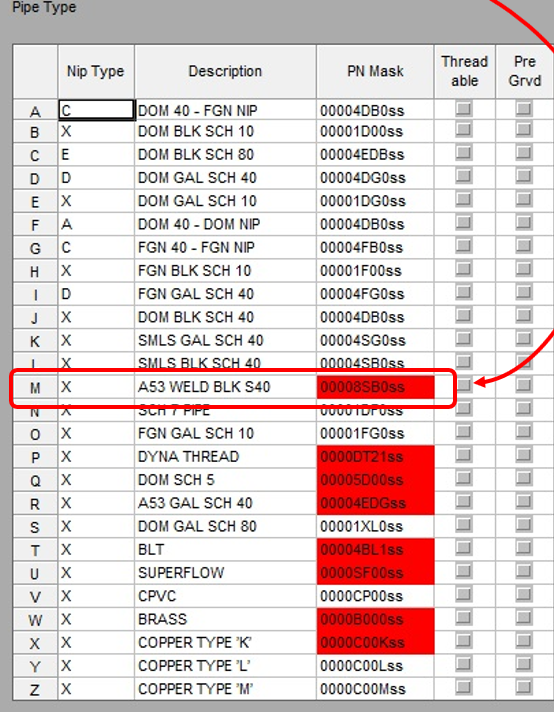 Now you are ready to
link your pipes
.