Printing Options
Access:
File
:
Stocklisting Reports...: Printing Options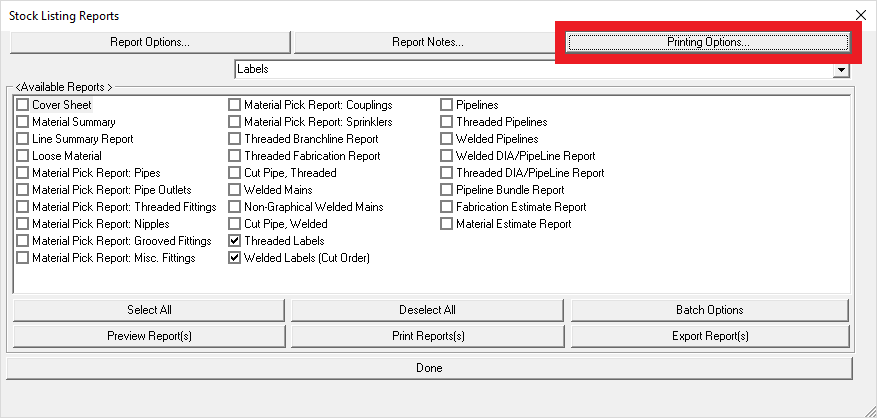 Printing Options are set to a Paper Size of 4 x 2 for Specialized Label Printer by default. The Paper Size can be adjusted to 8½ x 11(10 Labels Per Page) in the Paper Size section of the Printing Options.
The Select Alternative Printer button opens the Print dialog where users can specify which printer the labels will be sent to, which pages will be printed, and the number of copies to print.
The
Select reports which use the alternative printer
button opens the
Select Reports which use a Label Printer
dialog. This dialog allows users to specify which reports are printed using the alternative printer by using
Add
and
Add All
buttons.
The
Font
section contains options to change the font type and size, and shows a preview of how the font will appear on printed reports
The
Background Colors
section allows users to choose how the background of a report will appear on printed reports.